Get to Know Jennifer Meyer
Posted by Jennifer Meyer on Friday, October 15, 2021 at 12:15 PM
By Jennifer Meyer / October 15, 2021
Comment
Jennifer is a Realtor with Compass selling homes in Westchester County, NY. A top producing agent, Jennifer has sold $42M in real estate and had over 36 transactions in the past 5 years.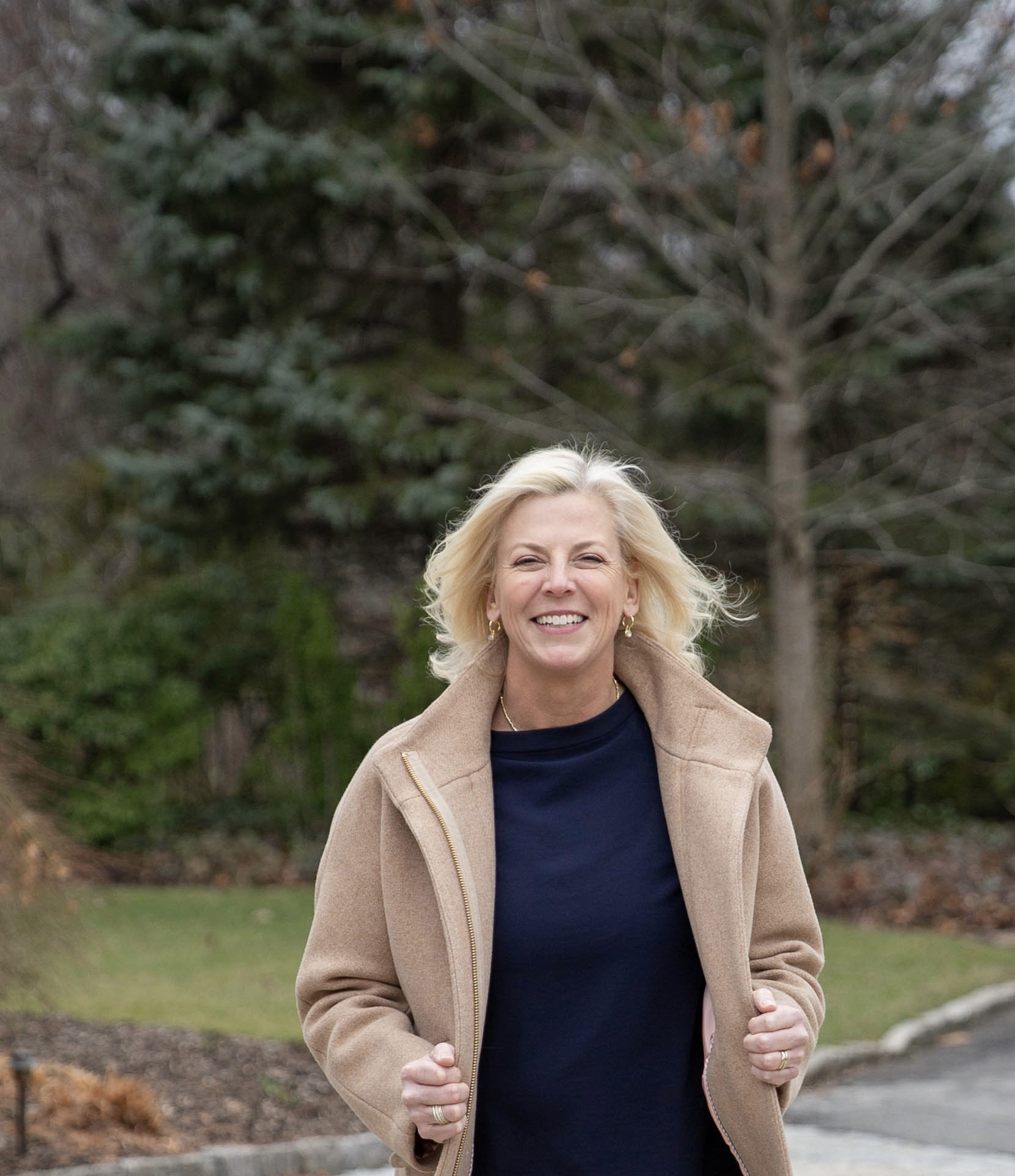 ABOUT YOU
Neighborhood: Pelham, NY
How long have you lived in Pelham: Since 2002. We moved from Houston, TX and my husband worked all the way downtown in Manhattan. We wanted to keep the commute under 1 hour. We were lucky to find Pelham!
What is your hometown? Denver, CO
What brought you to Pelham? Coming from TX with 3 small children at the time, we felt overwhelmed with where to move. My husband's local family who lived in Larchmont encouraged us to look at the Villages of Larchmont or Pelham.
What would surprise people about you? I am an early riser and I like to be in bed by 9 pm on weeknights!
You're a superhero: what's your superpower? X-ray Vision. I don't like surprises!
Favorite cocktail: Paloma
Last book read or movie seen: Bergman Island-- at the Picture House Film Club
Guilty Pleasure: Cupcakes from the Snackery Bakeshop in Rye, NY
Phrase you overuse: "Do you have any questions for me?" I am always helping clients understand the details before they sign any contracts.
Facebook or Instagram? Instagram.
Latest binge-watch: Morning Show.
Favorite Fitness Spots: Thrive Studio, Yoga Spark, Sound Movement, Platform Tennis Courts!
Bucket list travel destination: Greece
If you only could have one for the rest of your life: wine or coffee? Wine. With friends! It goes hand in hand.

FASHION
Define your style in three words or less: Slighly formal. Fun.
The go-to piece in your wardrobe: Pants.
Favorite trend ever: All black.
Favorite current trend: Sneakers.
Beauty product you can't live without: Tinted Moisturizer with SPF.
Favorite fragrance: Hermes.
Heels or flats? Flats. I am too tall for heels!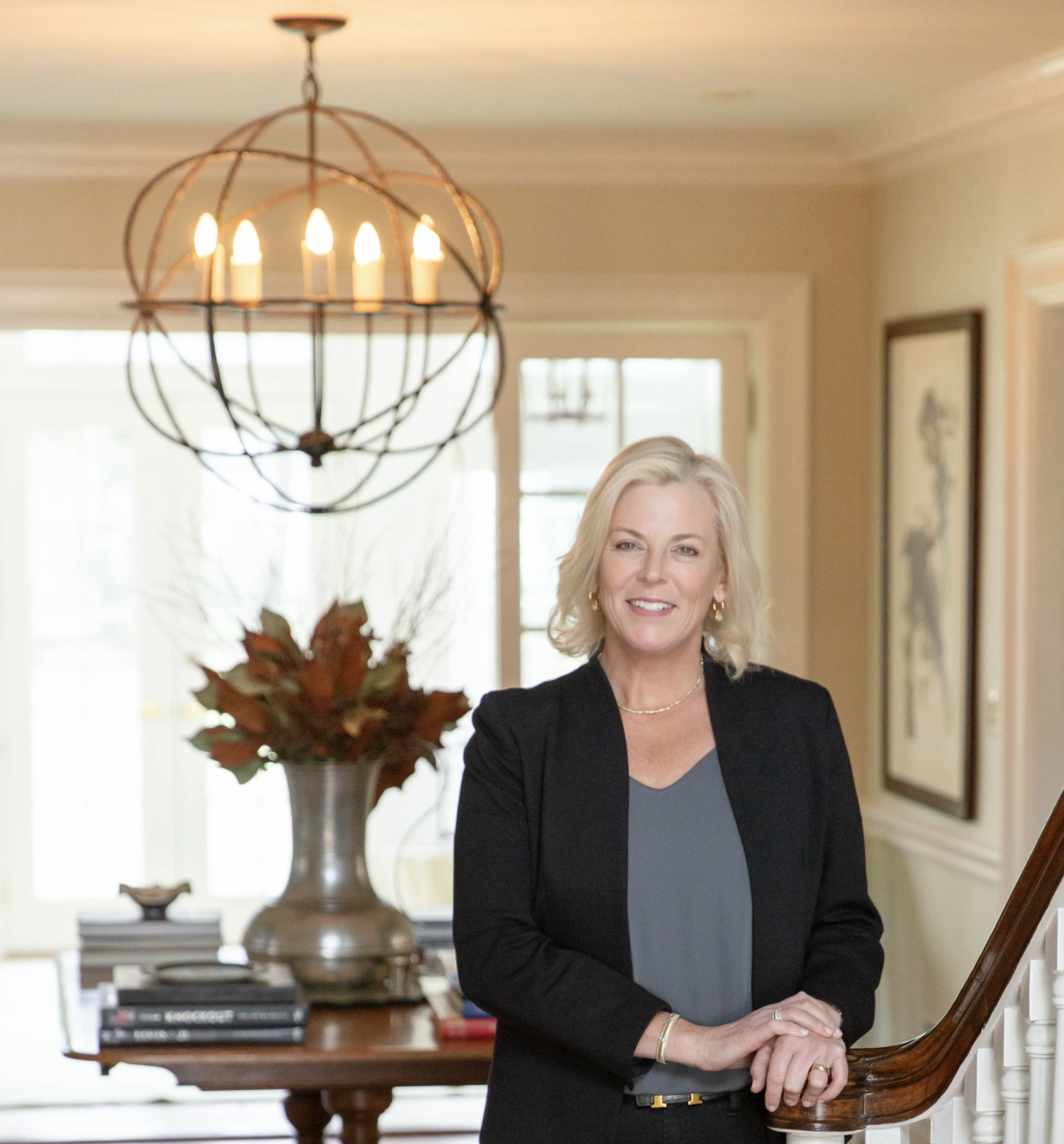 HOME
Favorite room in your home: My kitchen.
Antiques, modern, or a mix? Mix!
Last item bought for your home: New Art. After 20 years and 4 kids, we just did a first floor "freshen up", which has been so much fun. Kerry Jacobs with Manor and Woods helped us with the redo. I am loving it!!
Next planned purchase: New outdoor furniture.
Favorite way to entertain: Over a meal and drinks and plenty of music.
Clutter-free or well-lived in? I am always happy when it's clutter-free, it's just hard to keep it that way!
Wallpaper -- yes, totally modern or no, so dated: YES! Wallpaper is amazing.