Jennifer Meyer's Market Watch
Posted by Jennifer Meyer on Friday, June 24, 2022 at 3:54 PM
By Jennifer Meyer / June 24, 2022
Comment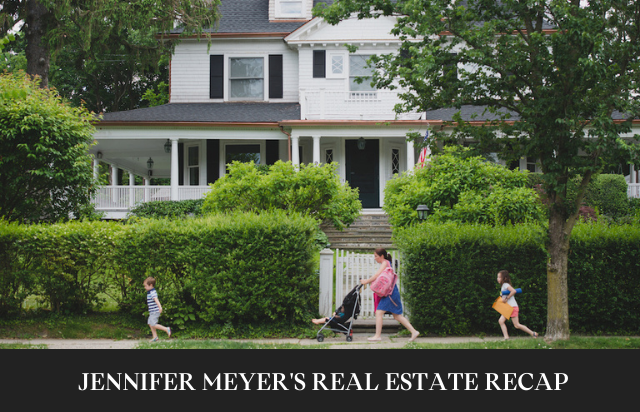 Many people have been asking me if the Westchester residential sales market has shifted.
As you will see from the charts and graphs below, the pace of activity has slowed, but we still see many buyers in the market. It is still a seller's market in Westchester County. Properties that are on the market that are great products still remain strong and are in demand.
How are inflation and rising mortgage rates affecting the housing market?
In response to the high consumer price inflation, the Federal Reserve will continue to raise interest rates at least through this year. Rising rates and high inflation are contributing to the declining number of pending and closed home sales in Westchester County.
Economists in general don't foresee a sharp decline in home prices, and are forecasting almost nine percent appreciation in residential real estate this year.
The limited supply of homes in Westchester County, the significant equity that many homeowners hold in their properties, historically low unemployment rates, the fact that many millennials are reaching the age when they start to consider home ownership, and owners' healthy finances are some reasons being cited. In addition, the fact that many homeowners have locked in low-interest financing (the 30-year fixed mortgages having been most popular) is shielding many from the effects of rate increases.
I hope you have a wonderful weekend!
Westchester Real Estate Market Review
Here is a breakdown of Westchester real estate last month.
Westchester had 61 sales in May over $2M, (-3.2%) however pending sales remained level.
Average asking prices since January have remained around $3.1M.
There have been 14 Condo sales over $2M since January.
Overall Westchester Market
May residential market data for all Westchester County Single Family Homes is still strong:
Active Listings are 1278 (-24%)
Median Sales Price is $851,250 (+5.7%)
Avg Price per Square Foot is up to $393 (+13.6%)
Days on Market is at a 10 year low of 35 days.
The total months' supply of SF homes is 2.53 and is on the rise. A more balanced market has upwards of a 4 + months supply of homes. Until we reach those levels of inventory, we do not expect prices to flatten or decrease.
I deliver exceptional real estate advisory and sales service throughout Westchester County, specializing in the Sound Shore communities of Pelham, Larchmont, Mamaroneck, Rye, Harrison, Purchase and New Rochelle. I represent buyers, sellers, and tenants in transactions ranging from co-ops to the finest luxury properties.
Moving outside of Westchester? I can connect you to an unrivaled network of top real estate brokerage professionals that operate in every luxury real estate market in the country.
Do you have questions about market forecasts and trends, or anything else real estate-related? I'd love to connect! Don't hesitate to reach out.