What's Happening in Southern Westchester Real Estate the Week of May 4, 2020
Posted by Jennifer Meyer on Thursday, May 7, 2020 at 2:57 PM
By Jennifer Meyer / May 7, 2020
Comment
Today is May 4th, 2020. The weather has been getting beautiful. The flowers are blooming, and just being able to get outside and enjoy it has put me in a GREAT mood, and it is Monday. Marcus Valerius Marshall said, "Life is not merely to be alive, but to be well". What a great quote for this week and I hope you and your family are well!!
Today I'm going to be giving an update on factors affecting the real estate market in Southern Westchester County.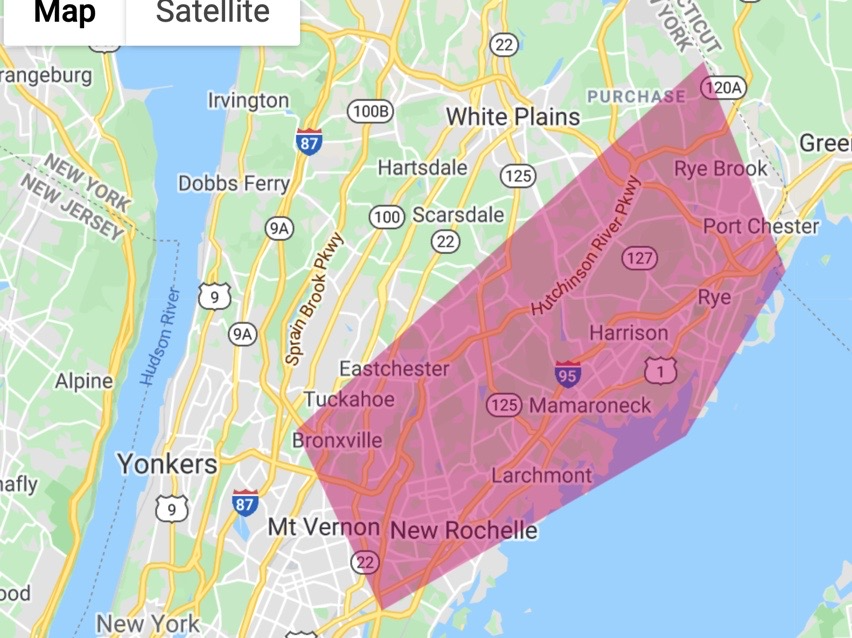 The above map is of the area I'm discussing. Since last Monday, 13 homes have gone into pending in this area.
Mortgage rates continue to be at historical lows. To get a jumbo loan today, which in New York is any amount over $765,600, rates are around 3.33%. Just this past December, 2019, the jumbo rate was 3.74%, so if you got a loan today for $800,000 you would be saving $75,000 in interest --just since December.
That's no small amount!
We have some new information since last week regarding first quarter GDP: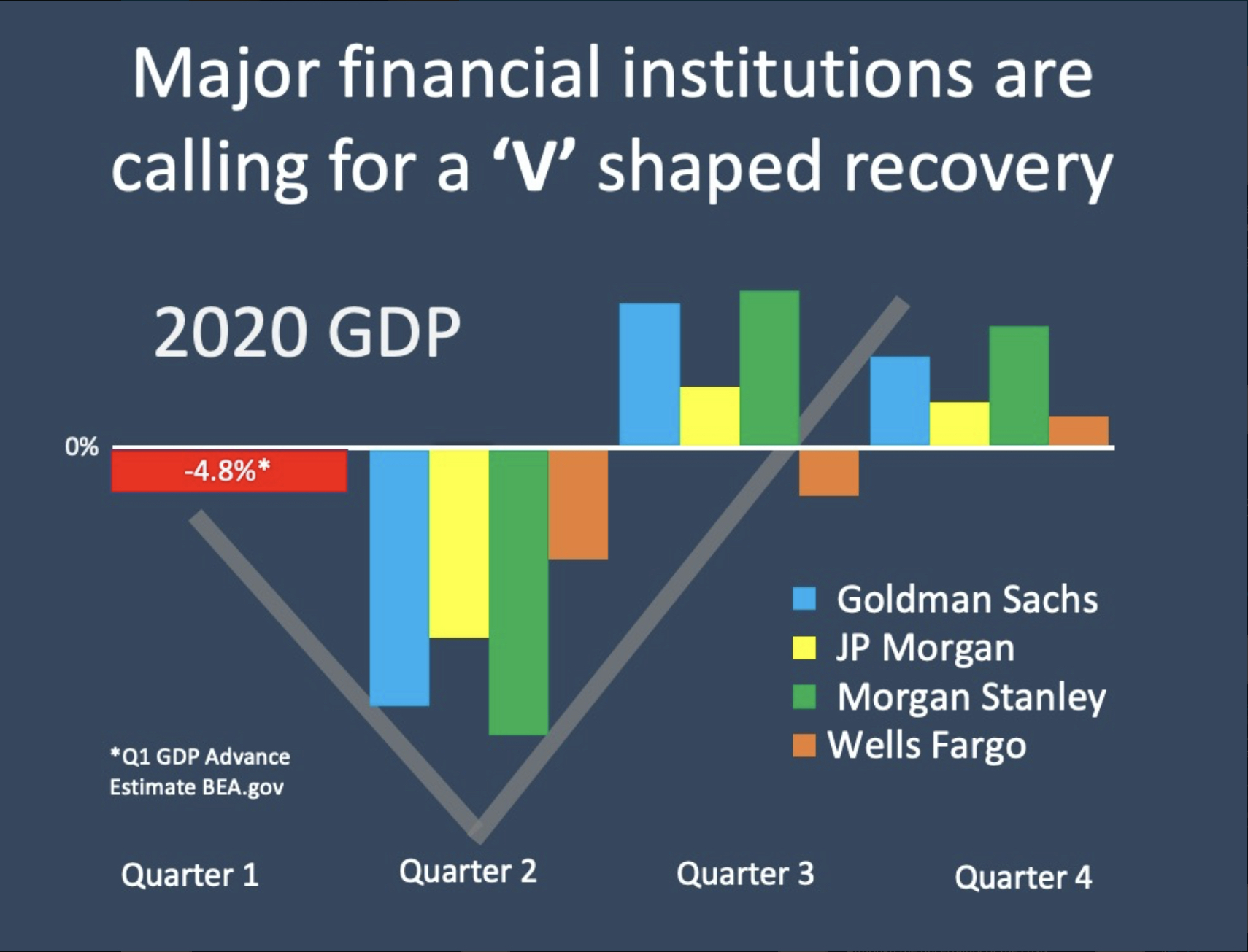 Economists continue to have positive outlook. CNBC says "Evidence is mounting that home buyers may be coming back to the market after the demand plummeted in the past month due to the Coronavirus."
And when we look at national appointments for showings, we're seeing showings on the increase.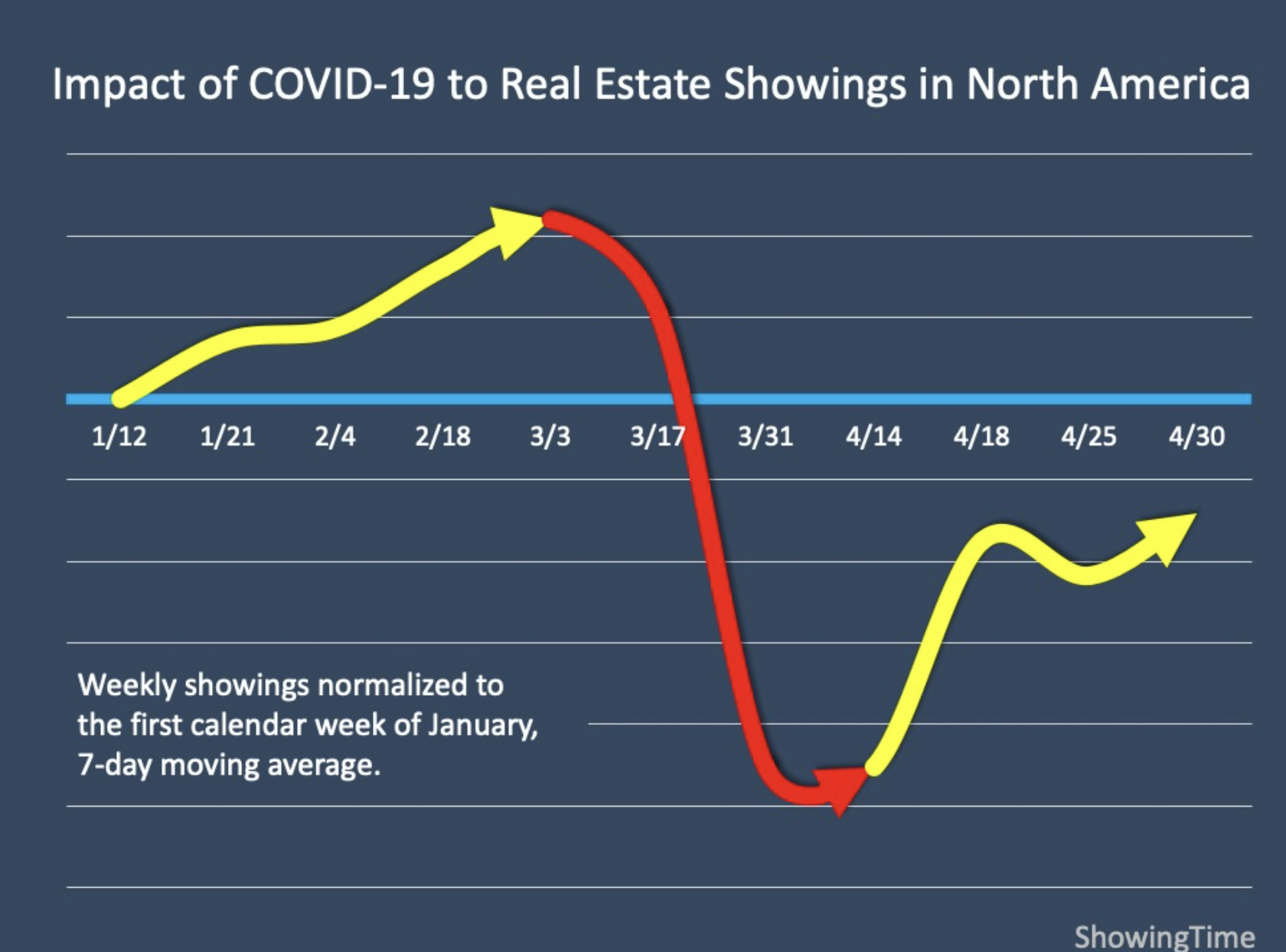 I myself have seen an uptick in calls from buyers over the last two weeks. One challenge that we have here in Westchester County and in the US is that the inventory for homes for sale is down. Here are two charts that are showing single family homes in our area, one for all price ranges and one for homes over $995,000.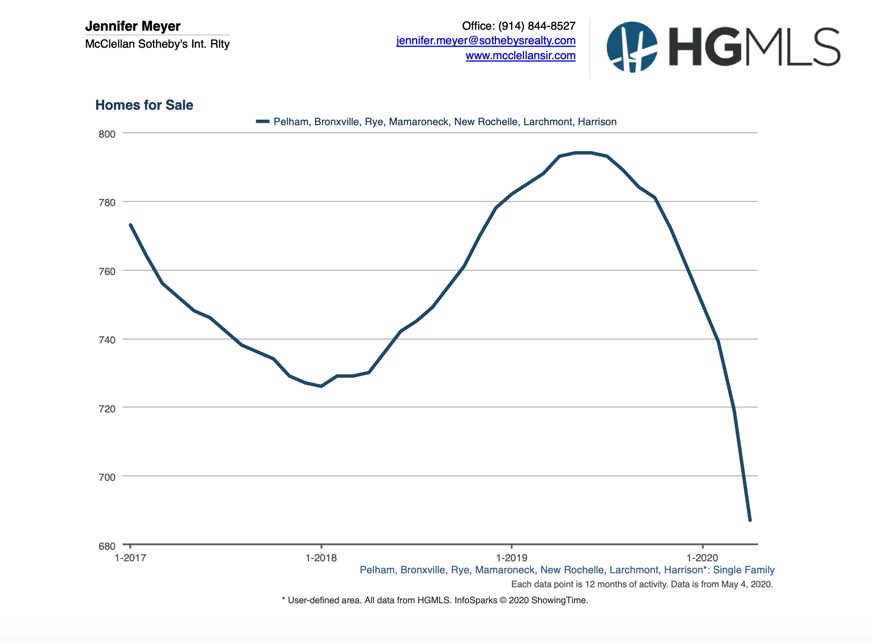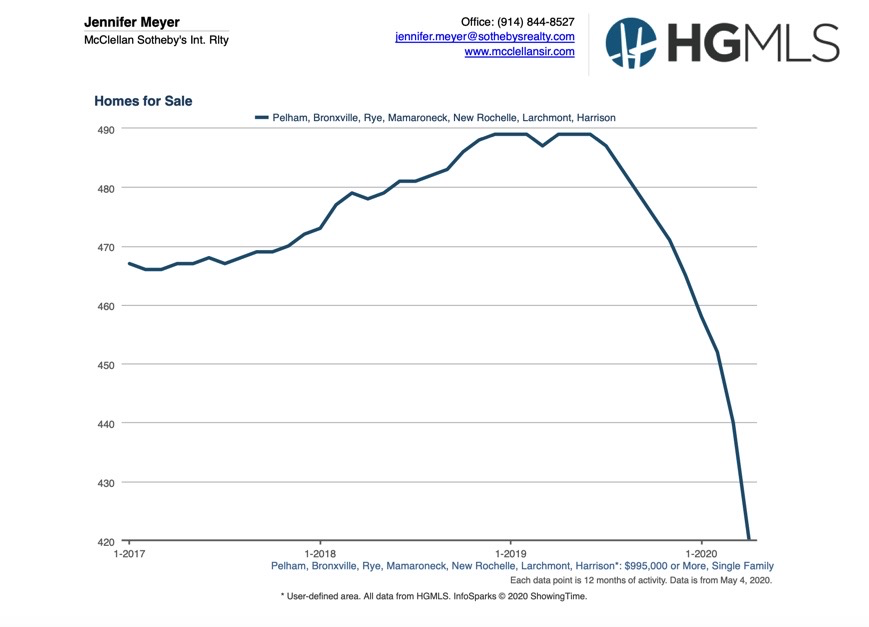 As you can see, there's a sharp decline in the number of single family homes listed.
People are always asking me, Jennifer, what are you hearing about the housing market after COVID-19? Well, obviously time will tell, but a recent Harris poll revealed that 39% of urbanites say the pandemic has prompted them to consider moving their permanent primary homes to the suburbs. According to an April 30th CNBC report, people from the city are looking for a more spacious place to run, walk and ride their bikes. They would like to have pools, home offices, and strong internet and cell services. Ha, don't we all? But that makes a lot of sense to me. This trend of fleeing the city is something that we also saw after 9/11.
So sellers, if you're thinking about selling, this might be a good time to do so and get that ball rolling. It takes some time to get your home ready to put on the market. In our digital age, the preparation and the staging of a property is the number one most important thing a seller can do. Right now, 100% of the buyers are online and having outstanding professional photos is going to make a property stand out.
I'd love to tell you a story about how I'm helping sellers prepare it and list their homes right now during coronavirus. A seller recently contacted me to list their house. We did a FaceTime walk-through tour of the home together and then we reconvened in a Zoom call where I presented my competitive market analysis and reviewed our marketing plan for the property. Once we came to an agreement on price, plan and position, I arranged a staging company to virtually tour the house and prepare their recommendations for the sellers. In a follow-up Zoom call, the seller and I discussed the recommendations and we agreed upon a final plan of what needed to be done to stage the house. Every week we've been checking in to review the progress and make any last minute changes.
So this week after some exterior prep, the house is going to be ready to photograph. The photographer is booked and we're going to do a 360° Matterport video as we're just not sure when New York will reopen for real estate. Buyers are loving the 360 tours!
In closing, we all hope to see New York real estate open soon. But until then, we have the systems in place to virtually help sellers prepare to get ready so that their homes will be ready to go on the market with a low inventory of homes for sale. Now's a great time to list your home and capture those buyers who are about to enter back into the market.